About us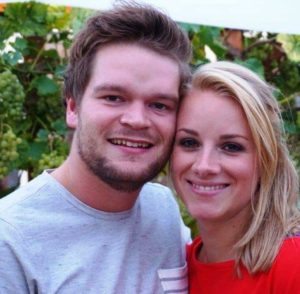 When Roeland started his training Hotel management 10 years ago he had only one dream, to one day be the owner of a place where he could spoil his guests with his cooking skills. In 2018 Roeland's dream became a shared dream. By joining our forces we want to create a small paradise. We combine Roeland's love for cooking with the creativity and diligence of Milou, whereby our guests feel absolutely surrounded with comfort.
We are both people with open characters and we love to surround ourselves with conviviality. We have been doing this for years at home in Holland with our family and friends in the form of dinners in every shape and size. But now, the adventure awaits us and we are turning our passion into our daily activity.
'Le Voilà' is casual, cosy, honest, delicious and open to everybody. If you're on your way to your holiday destination in the south and you're looking for a stop where you can already experience the holiday-feeling, you want to catch your breath with a week in the French countryside or you just want to have a good meal, you are in the right place at 'Le Voilà'! A place where the romantic atmosphere of the French country meets the Dutch hospitality in the ultimate holiday-destination.
That is… 'The best of France with a little extra!'